I Had Such Friends by Meg Gatland-Veness
It's been 30 seconds since I put I Had Such Friends down. There are still tears rolling down my cheeks and my hearts still heavy, but isn't that the best time to get your thoughts out?
I didn't expect much from this novel. Sad, I know. I had completely underestimated its message based of the synopsis. Take a look:
When Charlie Parker dies, it affects everyone who knew him. Everyone, that is, except for seventeen-year-old Hamish Day, the boy who lives on a cabbage farm and only has one friend. But Hamish soon finds himself pulled into the complicated lives of the people left behind. Among them is Annie Bower, the prettiest girl in school. As he uncovers startling truths about his peers, his perspectives on friendship, love, grief and the tragic power of silence are forever altered.
From this, I gathered it was just another YA novel centred around a nerdy character who all of a sudden gets everything he wants and desires. Was I wrong? Completely.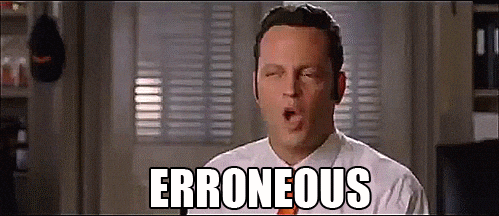 I Had Such Friends combines the themes of unexpected loss, fear, love and growing up to produce a story that rivals others in its genre. Main character, Hamish Day, doesn't think much of himself, hides his grief under a sarcastic attitude and hates his life. He holds resentment for having one friend, Martin, whose character is so two-dimensional for majority of the book that his role in the conclusion of the story is one that really hits home. The novel really begins to unravel when love interest Annie Baker as well as Peter are introduced, but holding out for interesting plot devices isn't something audiences have to fear. From the get-go, I was enraptured by Hamish's perception of his life, the way his thought process relates to my own as a senior about to graduate high school and his interactions with every character in the novel. Gatland-Veness makes a point to never introduce a character that doesn't provide meaning to the overall focus of the novel, something that isn't forgotten and makes a massive difference to the success of a novel. If you're interested in a novel that twists your heartstrings, read I Had Such Friends.
Spoilers onwards.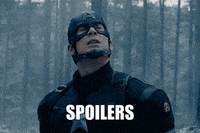 As usual, I'll be analysing the characters and plot.
Analysing Hamish is like observing a fish. Repetitive thought patterns, unexpected actions and a whole lot of swimming in circles before getting to where he needs to be. Hamish, at the beginning of the novel, annoyed me to no end. I identified heavily with his sarcastic tone that contributed to the irony of the novel as well as his perception of his life that he believes will go nowhere. However, his constant negative perspective and his judgement of others became repetitive quite quickly. Yet without this repetition, the character development – that was so well executed – could have never occurred, so its easily forgiven and forgotten.
As the main character in this first person novel, the unexpected twists that are uncovered shocked me. Usually, you'd get the underlying feeling that something would happen, but for me, I was truly taken aback by revelations produced halfway through the  novel that didn't stop for the remainder of the book. We find out information about Hamish as he discovers it himself, truly allowing the audience to become connected to him as we go through the theme of maturity that comes with self discovery. Hamish is jealous of the people around him, such as the deceased Charlie Parker who seem to be successful naturally. Hamish is a weedy, self-proclaimed nerdy , teenager who hasn't got much talent besides his passion for photography. When Peter, a rebellious teen from his school, begins to want to hang out with him, that's when Hamish's insecurities truly shine through. We see the different sides of him, comparing his interactions with Martin versus Peter sheds a new light on how it is for teenagers when trying to fit in to a different peer group. The anxiety and frustration that comes with that pressure was something described very well by Gatland-Veness. Of course, the big revelation of Charlie being gay, dating Annie as a cover up to hide Peter, was a massive unexpected plot twist that really got the story going. For it to not be even slightly mentioned in the synopsis is what brings the novel so much more depth in the end as the audience isn't picking the novel up waiting for it to happen.
LGBTQ+ characters are increasingly becoming more normal in todays time; however, books being solely centred around the main character being revealed as gay, especially with the author wanting credit points for it, is a current issue. By leaving Peter's name out of the synopsis, the audience is pleasantly surprised by the revelation that, 'hey, they're gay', but even then, Gatland-Veness approaches it the same as she approaches heterosexual couples in the novel, creating that equality and balance that will hopefully begin to be reflected within novels in the future. With that being said, the author does not just discard this massive reveal, instead using in to link ideas previously mentioned and to build the bigger story. Gatland-Veness actually approaches a lot of controversial topics in this novel, the most evident being sexual preference, sexual abuse, domestic violence and suicide/death, in the same way, treating them seriously, but consistently keeping each relevant to the conclusion of the novel. With each character having their own issue, such as Hamish with the death of his sister, Peter with his sexuality and domestic violence and Annie with sexual abuse, an audience may perceive this novel as ticking the boxes, but each character holds a significant meaning to the story and no information is presented that is ever identified as unnecessary.
The death of Charlie instigates the whole novel, with the very first line being, 'It all started when a kid died'. It feels only right that Gatland-Veness decided to begin her last chapter with the corresponding line, 'It all ended when a kid died', this time describing Peter's suicide. The anguish, loss and deep sadness that is projected by Hamish is profound and real, something that Gatland-Veness achieved in mere sentences. Juggling multiple themes and events in a series of short chapters is the depth that the novel originally seemed to be lacking, but overall, the book ties up every loose end, presenting a masterpiece.
I would recommend this novel to anyone wanting a novel that keeps you on your toes, uses language to elicit strong emotions and reflects real world issues. The novel does use some mature language and goes through mature themes, so if you're on the younger side of Inside a Dog, make sure to talk to your parents or guardian before reading to make sure it's all okay! I guarantee a read you will enjoy.
-E